Holistic Leadership & Business Mentoring
Communication skills are fundamental for a successful life.

Holisitc Leadership & Business Mentoring outcomes:
• Gain skills to communicate with greater clarity – within yourself and with others
• Enhance relationships to being harmonious, energizing and supportive ones
• Work with conflict constructively as the leader in your life
• Develop in all areas of life by doing your inner work
• Have harmony, balance and joy as the foundation of life
• Experience life and work as holistic integration

Holistic Leadership & Business Mentoring in action:
• Revise mental and emotional patterns to maximize your energy in real time
• Access resources and take healthy, vital and effective actions from presence
• Establish clarity, agility and leadership skills for guiding and leading others

Holistic Leadership & Business Mentoring process:
• develop mindfulness practices for choosing and acting effectively and efficiently
• upgrade relational support through communication that amplifies intentions
• establish resourceful sustainability by implementing regenerative processes

Holistic Leadership & Business Mentoring fulfillment:
• highly productive, effective and collaborative relationships
• integrate holistic skills to magnify your capabilities in all areas of life
• provide extraordinary leadership to effect groups of any size and scope

Holistic Leadership Vision and Philosophy:
Living and leading from our hearts regenerates a world that cares for everyone.
Daily practices expand compassion and courage for making sustainable and lasting change.
Feelings, including deep, painful grief, are honored, respected and valued.

Existing workshops, retreats and courses include:
Foundational Training in Nonviolent Communication (NVC)
Empathic Listening: Change from Within
Collaborative Partnerships for Sustainable Healthy Living

Courses and workshops have been offered in schools, businesses, non-profit organizations and community groups. They are also provided for individuals, groups of colleagues, and families.

All curricula is designed to accelerate personal growth ~ and support social change.

Clients include CEOs, judges, attorneys, social workers, managers, artists, writers, social change agents, therapists, schools, universities, non-profit organizations, and churches.

Contact me for more information regarding your executive, holistic, leadership and private mentoring needs.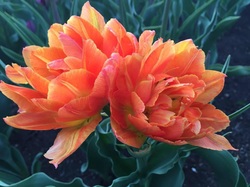 ---